Back to staff directory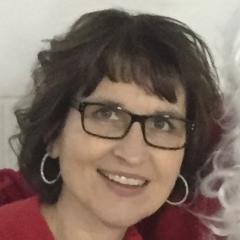 Teachers
Phone: 403-556-3391
Key Roles
I am looking forward to teaching Health and Life Skills at Olds High this year. I have been employed with CESD since 2005. My most recent assignment was teaching in the "Student Transition and Employment" and "Students at Risk" programs at Horizon School. Prior to that I taught Home Economics and Cosmetology at Carstairs High School.
I was born and raised in Maple Creek, Saskatchewan. I have a B.A./B.Ed. from the University of Saskatchewan; with majors in English and Social Studies and minors in Special Education, Psychology and History. I have a wide and varied teaching background, including experience with adult learners. I am passionate about preparing students for the "real" world beyond high school. I especially enjoy teaching practical skills such as cooking and work readiness.
Olds has been my home for the past twenty-one years. My husband and I have raised three children in the community. Over the years we have been involved in many sports and recreational activities within Olds.