Back to staff directory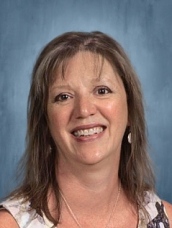 Teachers
Phone: 403-556-3391
Key Roles
Well hello! My name is Shelley Wood, and I've been at OHS for what seems like forever! I graduated from the University of Lethbridge with a Bachelor of Education.
At OHS I teach Digital Technologies and LOVE it! Grade 9's, you get to explore all sorts of computer technologies when you come to my class, "The Digital World".
"Media Creations" is another course I teach at both the grade 9 and high school levels. Topics in grade 9 include a variety of Visual Design, operating still and video cameras, Graphic Design, Video editing, Animation. At the high school level you can explore a ton of topics including more Graphic Design, Printing and Publishing, Illustration, Video editing and effects, Animation, Web design. Adobe Suite encompasses most of the software we use. For 3D animation we use the free software "Blender".
I also teach "Photography" - It pretty much is what it sounds like. Learn how to use the features of a camera to get off that "green" auto mode! Take better photos, learn how to edit them for color correction, etc, and make composites of photos into great digital designs and art.
In the spring of 2011 I attended "Photoshop World" in Florida - a huge conference for Photoshop lovers! I learned so much, and continue to be PUMPED to do all sorts of COOL things with my students! I love Photoshop - I could play with it all day!
In July 2016 I attended a "walking" photography workshop in New York City! It was an amazing adventure, once again I'm EXCITED to pass all that great info along to my students.