Back to staff directory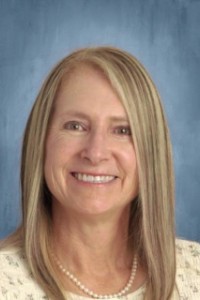 Teacher
Phone: 403-556-3391 ext 4637
Key Roles
My roots are grounded in small town Saskatchewan. After high school I proceeded to the University of Regina to pursue a Bachelor of Education with a Secondary Math Major and Guidance and Counselling Minor.
I began my teaching career at Langenburg High School in junior high math. I moved into the school counsellor position after two years. In 1997 I left the Potashville School Division and accepted a full time counselling position at Yorkton Regional High School. My time at Yorkton Regional was short lived as my husband was given an opportunity to experience the "Alberta Advantage" first hand, with opportunities in the company expansion. In January 1998 my family relocated to Trochu, Alberta where I began employment with Golden Hills School Division.
In January 2001, the family relocated to Vegreville. I spent one year at St. Mary's High School and five years at Vegreville Composite High School as a school counsellor, mathematics, CALM and leadership teacher. In June 2005, I completed my Masters in Education, specializing in School Counselling at the University of Alberta. Our family relocated to central Alberta in February 2007. I joined the Olds High staff in September 2007 in the position of school counselor, leadership, mathematics and CALM teacher. I have two granddaughters Paisley and Renn and being their "baba" is one of my favorite roles.
I enjoy cooking, gardening, outdoor activities, volunteering and spending time with my family. As a part of Ecole Olds High staff I have been able to live my motto … "Find something you love and you will never work a day again".